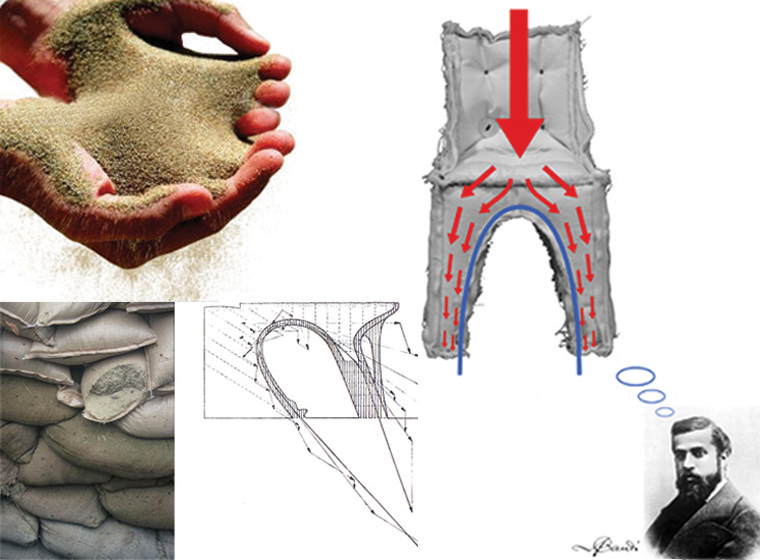 Sandbag Chair
In this project for Wijtse Rodenburg we all get a random material. I received the material sand. The next week we received the task to design a chair out of your material. A chair of 100% sand is not possible, the material is falling apart so I decide to edit an other material.
I chose for fabric, also a material what collapse on his own, but the two materials together form a very strong combination.
Sandbag Chair
In dit project voor Wijtse Rodenburg kreeg ik een willekeurig materiaal opgelegd. Ik kreeg zand. Daaruit volgde de opdracht om een stoel te ontwerpen van dat materiaal.
Een stoel van 100% zand bleek niet mogelijk te zijn, het materiaal viel uit elkaar, dus ik besluit om er een ander materiaal bij te nemen. Ik koos voor stof, ook een materiaal dat niet op zichzelf kan staan, maar de twee materialen samen vormen een ijzersterke combinatie.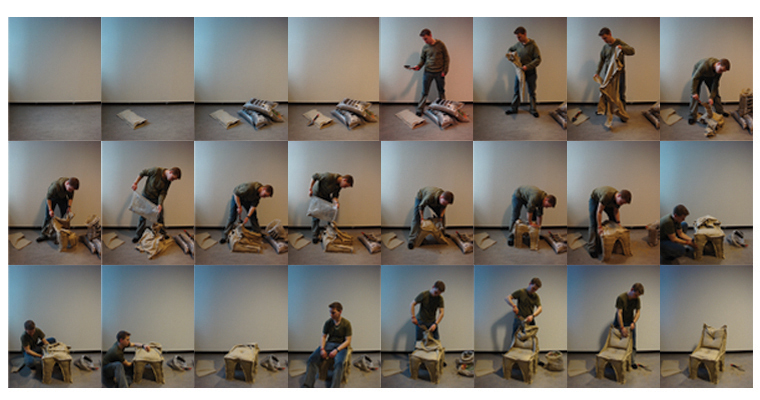 I made a chair with as main point a sandbag. The first models were much too heavy, converted to 1:1 up to 212 kg.
I have looked to the constructions of Gaudi to design a stronger and lighter chair. And I succeed in a relative slim chair of 'only' 83 kg.
I chose for the material to stay close by the feeling of a sandbag, but with the appearance of a real chair.
Ik maakte de stoel met als uitgangspunt een zandzak. De eerste modellen waren veel te zwaar, omgezet naar 1:1 wogen de stoelen tot 212 kg.
Om een sterker en lichter design te bereiken heb ik gekeken naar de constructies van Gaudi. Zo ben ik erin geslaagd een relatieve slanke stoel van 'slechts' 83 kg te maken.
Bij de afwerking heb ik gekozen om aan te blijven sluiten bij het gevoel van een zandzak, maar met het uiterlijk van een echte stoel.