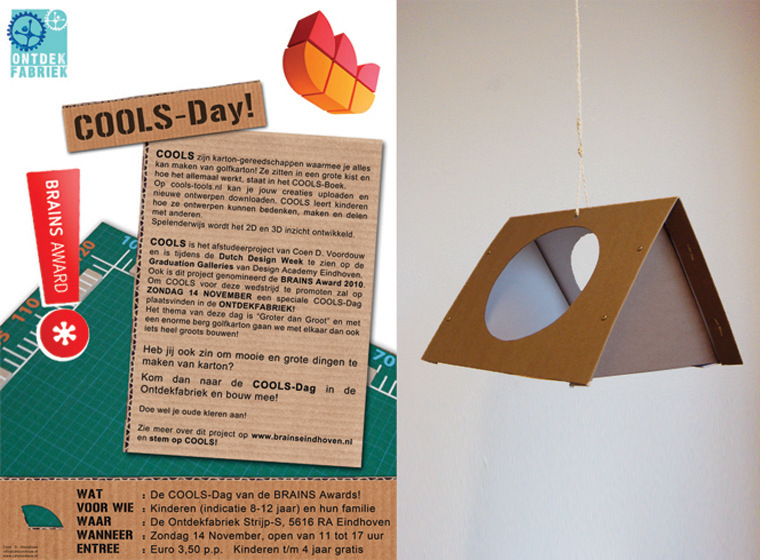 To promote COOLS for the BRAINS Award 2010, we organized a special Day-COOLS at the Ontdekfabriek in Eindhoven on Sunday, November 14, 2010!
With a huge pile of corrugated cardboard, kids were invited to make their own bird feeder. More than 80 children went home happy with their homemade bird feeder.
The COOLS-Day was a great success!
At the moment we are looking to the possibility of giving this cardboard workshop more often.
Stay informed? Visit the website of the Ontdekfabriek.
Om COOLS te promoten voor BRAINS Award 2010 heeft op zondag 14 november 2010 een speciale COOLS-Day plaatsgevonden in de Ontdekfabriek in Eindhoven!
Met een enorme berg golfkarton konden kinderen daar de hele dag terecht om een vogel-voederhuisje te maken. Meer dan 80 kinderen gingen blij naar huis met hun zelfgemaakte voederhuisje.
De COOLS-Day was een groot succes!
Er wordt momenteel bedacht of de kartonworkshop vaker zal gaan plaatsvinden in de Ontdekfabriek.
Op de hoogte blijven? Kijk op de site va de Ontdekfabriek.