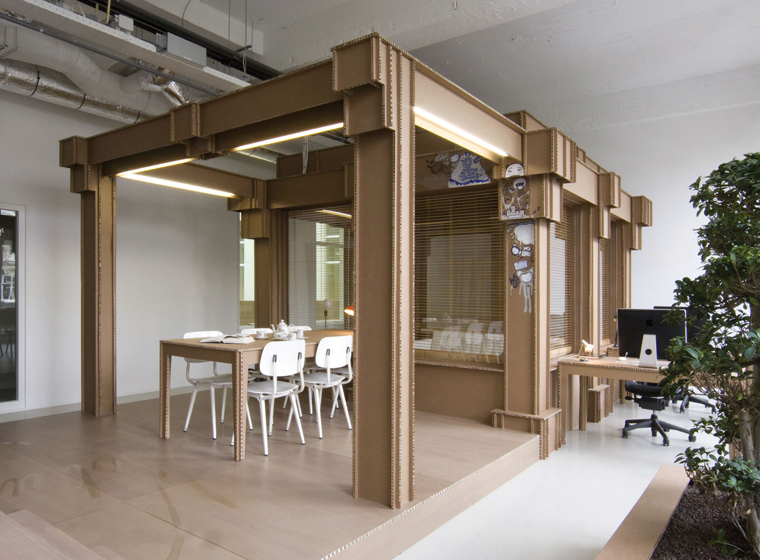 The Nothing office Amsterdam, built entirely of cardboard, was designed by designers Alrik Koudenburg and Joost van Bleiswijk.
Working for Joost van Bleiswijk, Coen Danckmer Voordouw was involved in the design and the execution of this interior project.
Het kantoor van Nothing Amsterdam, helemaal gebouwd van karton, werd ontworpen door designers Alrik Koudenburg en Joost van Bleiswijk.
Werkend voor Joost van Bleiswijk, was Coen Danckmer Voordouw betrokken bij het ontwerp en de uitvoering van dit interieur project.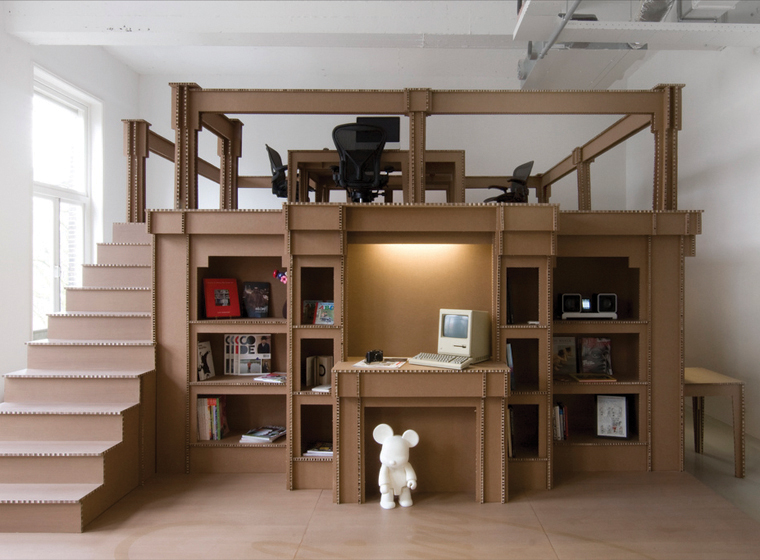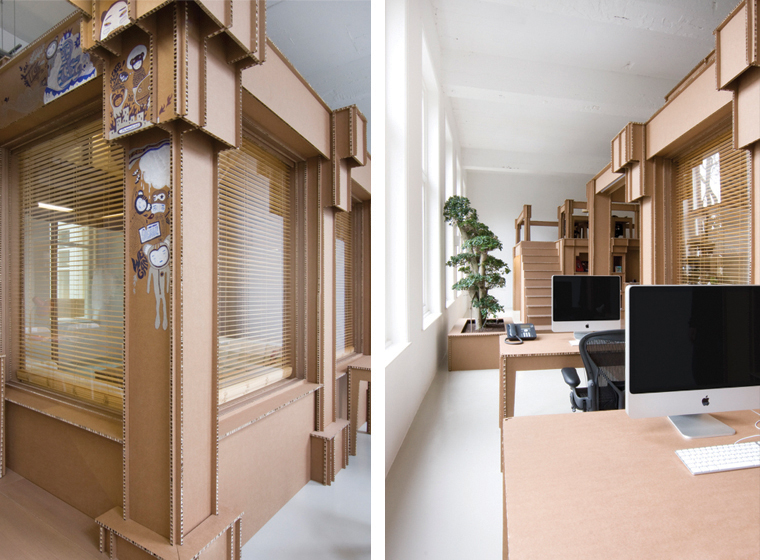 Even the tables and desks in this Cardboard Office are made from honeycomb cardboard!
Zelfs de tafels en bureaus in dit kartonnen interieur zijn gemaakt van honingraat karton!
This time-lapse movie shows the building process of the cardboard office.
Deze time-lapse film toont het bouwproces van het kartonnen kantoor.